Christian InspirationalBooks, Gifts & Fine Art Prints for Church, Home, and Office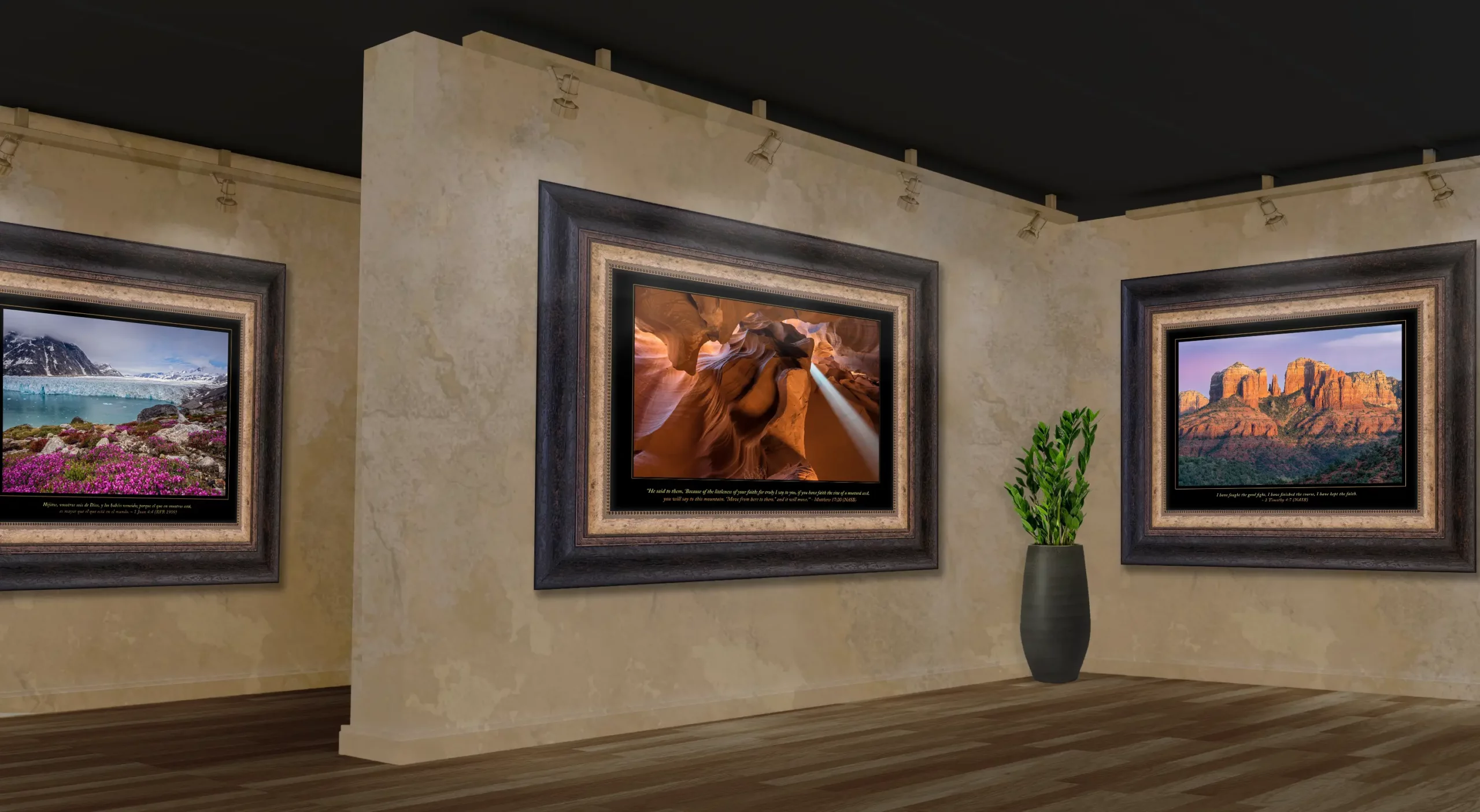 Our Christian inspirational fine art prints are perfect for Church, home, office, or library. Each print is made on archival paper or brilliant aluminum and features one of our Nature Series landscape or wildlife images paired with a Bible verse of your choosing. We can make custom prints to any size requirement as well. Let's bring Jesus back into our homes.
The Faith Series books are created to share the pure Gospel message of Jesus Christ, which is the hope of eternal life realized in Christ through His death on the cross and subsequent resurrection to life, as it was "handed down once for all time" in Scripture. Each book presents "solid food" teaching of the pure gospel message. También disponible en Español.
The Rays of Hope™ series of booklets showcase the natural beauty of God's creation along with Bible verses and inspirational notes. They were created for the purpose of sharing the message of hope and assurance that can be found in the Lord Jesus Christ with those who find themselves in faraway, lonely, dark, or dangerous places, and with those who are behind bars. Verses are in English and Spanish.
The Nature Series large-format coffee table art books feature landscape and wildlife photography from around the world and showcases the natural beauty of God's creation. They are ideal for prominent display in Church, home, office, or lobby. Each book also contains inspirational Bible verses. Let's bring God and His Son Jesus Christ back into our home and office, as we "are not ashamed of the gospel, for it is the power of God for salvation to everyone who believes."
KingdomCards™ are inspirational high-quality photo & verse cards which feature the stunning natural beauty of God's Creation. They make a great way to send biblical inspiration to a friend or loved one. You can also write your own personal note on the cards as well. The cards are sized 5″ x 7″ and have a gloss spot UV treatment over the photo area giving them a rich and elegant appearance. Verse text is printed in both English and Spanish on each card. Sold in boxes 10 cards – Scenic Landscape, Floral, & Amazing Wildlife boxes available.